Hallman Woods | Social Security Disability Lawyer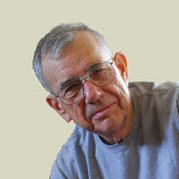 You want to work! You always worked! Now you can't work! Can Social Security disability benefits help? Social Security pays people who can't work right? Social Security uses many regulations to prevent you from getting paid. Less than 1 of 3 first time applicants are approved! Can you afford these odds? An experienced Social Security disability lawyer makes Social Security benefits easier.
"Trust your claim to me, Social Security Disability attorney Hallman Woods. For over 50 years, I have represented people with claims for injuries and disabilities. I only represent clients with Social Security Disability Insurance and Supplemental Security Income claims."
Prepare For Success!
     "Preparation is my key to successful Social Security claims. Successful disability claims need extensive preparation."…Hallman Woods
We can help you at any stage of the claim process:
In all cases, forms must be completed. Medical records obtained. Your electronic file reviewed and updated. Personal updates with you to see if you are getting your medical treatment. Preparing you for the hearing. And any other problem which may come up. Preparation requires time, patience, and skill. All with compassion!"
"I believe our most valuable service to you is the preparation of your claim for appeal and review. Together we can devise a winning plan for you!"
For more information about your eligibility for Social Security disability benefits, call me at (337) 364-4556. Or, send an email using the online contact form to tell me about your case. Initial case evaluations are free. There is no fee unless you win your case."
If your current application was denied, it is important for you to come in for a free review as soon as possible. There are crucial deadlines for an appeal.
Social Security Disability-What's It About?
Social Security disability is all about your ability to work. And in most cases about the ability to do any kind of work. It is not about, "Nobody will hire me." "There are not many jobs like that." Or, "I don't have any skills and can't pass a physical." An experienced Social Security disability attorney or representative can explain the rules to you.
What Our Clients Say About Us!